A renovation of your existing toilet is going to be inexpensive. It is less time consuming & costs you around a few hundred pounds to spruce up your existing toilet. If you're little bit watchful with your money, the investment will almost certainly pay off.. The purpose of upgrading the cistern spare is to bring some extra comfort & ease to the lifestyle and daily routines.
Does your existing toilet give you so much trouble? Then it may be the time to get it replaced with Armitage Shanks spares. While fitting a new toilet can certainly be the best choice for a problematic fixture, it's not essentially the mere solution. A little repair will be sufficient to resolve the existing issue in your Ideal-Standard Armitage Shanks Cistern. There's no reason to spend additional cash to purchase a new toilet & take time to set it up. The secret here is replacing the Armitage Shanks spares such as the flapper, handle, and the fill valve. Most of the repairs can be done easily. We have genuine Armitage Shanks spares for your needs and we will offer them at the best price in the market.
The cistern is no doubt the most vital part of a toilet. It might stop functioning or get damaged for any reason! In such a situation you might think of its replacement. The cistern is the part that sucks water into the toilet as soon as the flush handle is employed. If your cistern is damaged or cracked by any means, it'll begin to drain, and the best and most practical way to manage such a problem is replacing it ASAP. Replacing an Ideal-Standard Armitage Shanks Cistern part shouldn't be a tough or time taking task. We provide the service manual with each Armitage Shanks spare. Pursuing the basic instructions mentioned in the manual help you remove & reinstall the Armitage Shanks spares at ease. So, you won't need to replace the entire cistern in your bathroom. It not only saves you a lot but allows you to enjoy a well functioned toilet in your bathroom.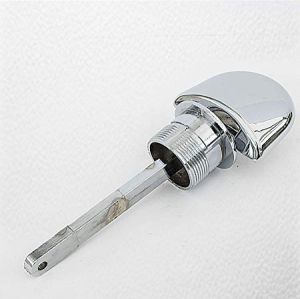 If you are in the market for some hard to find Ideal-Standard Armitage Shanks Cistern part, you better contact us today. We assure you offer some jaw-dropping deals. Our cistern spare parts belong to a variety of reputed brands including Roca, KOHLER, and many others. For any type of help or further inquiry, please feel free to e-mail us at customerservice@mytoiletspares.co.uk.