With their space-saving, cleaning, and aesthetic benefits concealed cisterns are becoming very popular every passing day. Modern bathroom designs incorporate light, space, minimalism, and functionality. A toilet with concealed cistern saves valuable space as well as provide further valuable possibilities to the modern bathroom renovator.
But how are you supposed to know if your toilet cistern has seen better days? If you are not a plumbing expert, it can be difficult to know whether you need a toilet cistern replacement, or if anything else is the problem. At MyToiletSpares, we are the ideal standard toilet parts supply experts. We stock a wide range of cistern parts and products that you can use to keep your loo functioning normally.
Read our post and let's know if you have any queries.
TOILET CISTERN REPLACEMENT TIPS
Here are a few signs that might mean it is time to replace your cistern. As always, get a professional in to check and give you a second opinion before you make any drastic changes.
How old is your cistern? A toilet can last for several years if you look after them properly. But your toilet probably won't make it that far without paying a bit of extra attention. Toilets will last long if taken utmost maintenance every few years.
How often do you experience toilet troubles? There is a difference between general maintenance and constant toilet troubles.
If your toilet constantly needs repairs, it might be replacing the entire cistern. If your problems are more sporadic, you might only need ideal standard toilet parts to repair your loo.
You can find whole cisterns and replacement parts online in our web store.
Common toilet problems
Here are some common problems that might be a sign that you have to replace your cistern:
A toilet that won't flush
A noisy loo
Low water levels
Constantly running toilet water
Inefficient flushing
One of these symptoms could mean it is time for a toilet cistern replacement. If you need help troubleshooting your toilet troubles, or finding a replacement part, call us today. Once you have found out which parts you need, you can find them in our online store.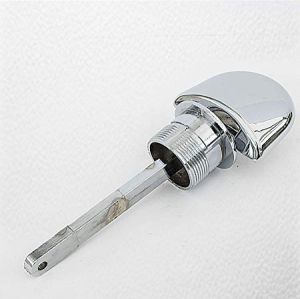 The Right Toilet Cistern
It is not always possible to know the best place to go when it comes to replacing things in your home. It can seem even harder when it is something as specific as a toilet cistern or other toilet parts.
That is where MyToiletSpares make it easy. When you need ideal standard toilet parts for your toilet, you know you will always find the best quality products from the easing suppliers at MyToiletSpares. We always run strict quality control checks on all the toilet parts before they are shipped to you. It is the only way to make sure that you will get exactly what you ordered and that it will be ready to use as soon as it arrives. The right products at the right price delivered right to your door.
CONCEALED CISTERN SIZING
There is a range of concealed cistern sizing to consider, as well as a host of other products that may or may not be compatible. It can be incredibly slim to fit perfectly into the thinnest of wall partitions. It is greatly remarkable how advanced toilet technology is becoming!
You also need to consider the toilet type itself - for example, whether you have a wall hung toilet or a back to wall toilet.
FEATURES OF CONCEALED CISTERNS
Dual flush
Reduced flush noise
Slimline design
Money and water-saving flush settings
Shop Online With MyToiletSpares
Get your cistern issue resolved at the comfort of your home. We can ship all the products you require straight to your office or home. Shop our complete range of ideal standard Armitage shanks cistern spares - flush cisterns, buttons, flush pipes, inlet valves, and more. Shop online now with MyToiletSpares and save!